Hint 1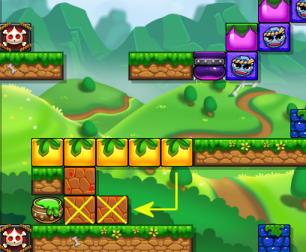 You need to release 2 rolling skulls which will destroy the 2 wood blocks which are blocking the access to the green cauldron.
Hint 2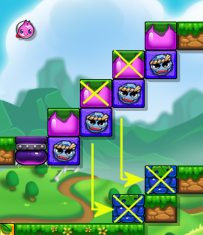 Remove these 2 purple fruit blocks.
This way the 2 rolling skulls will destroy the 2 blue fruit pieces.
Hint 3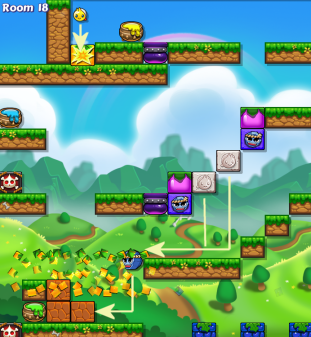 Remove all yellow fruit by touching the yellow star.
You've got to do this before the skulls are rolling over the fruit blocks.
Instead they will fall down and break the wood blocks.
Now you can change your color to green and solve the room.
Mystery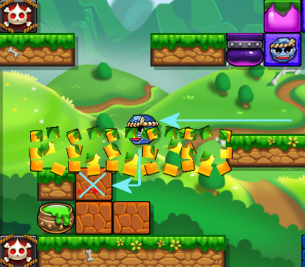 You need to touch the yellow star in the right moment.
So that the rolling skull will fall down and break the wooden block containing the mystery.
This takes some good timing.