Hint 1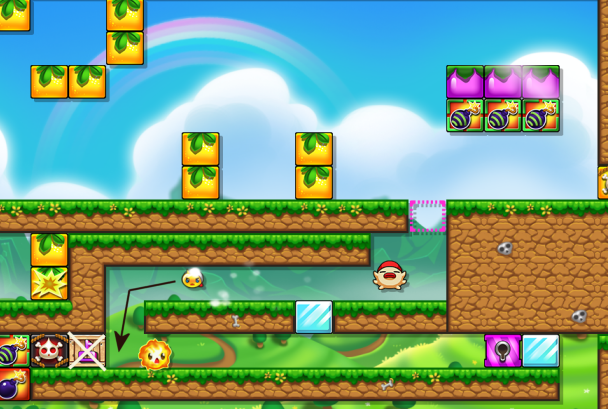 Move through the passage BETWEEN the flame and the pursuer monster.
Open the purple gate so that the flame can reach the ice block on the right.
Hint 2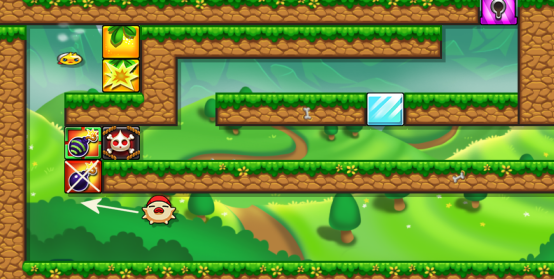 Make the pursuer monster touch this bomb.
Mystery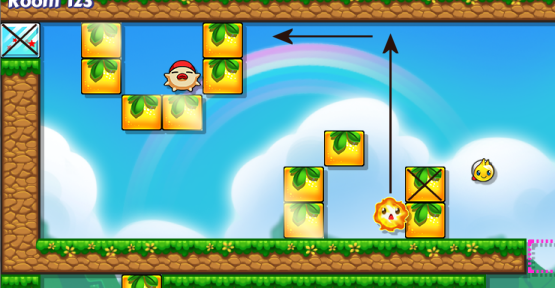 Break the marked block while the flame is
next to it and going up.