Hint 1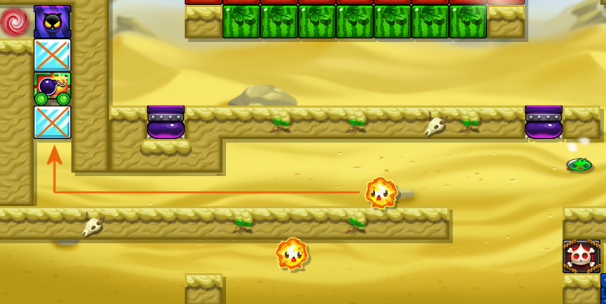 Release the two flame monster so that
they destroy both ice blocks.
Hint 2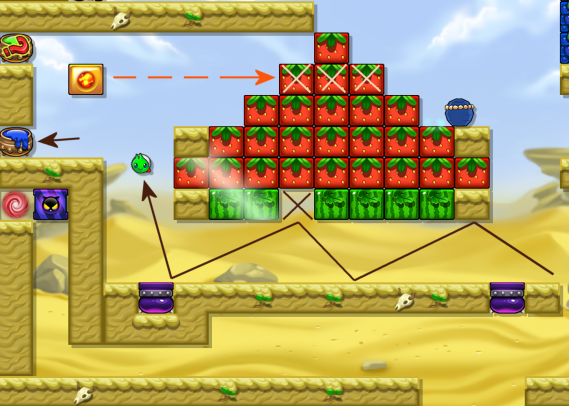 Jump to the left.
Break the marked green block.
Go up and take the blue color.
Then shoot fireballs to destroy 3 red fruit blocks.
Hint 3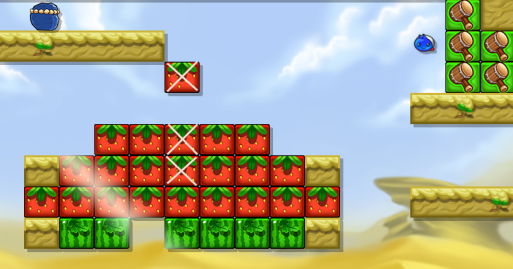 Go to the right to the hammers.
Remove these three blocks and wait for the
rolling monster to clear the whole lines.
Hint 4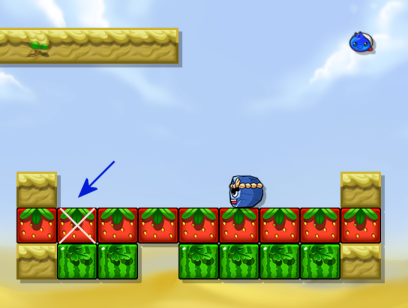 Destroy the marked block.
Hint 5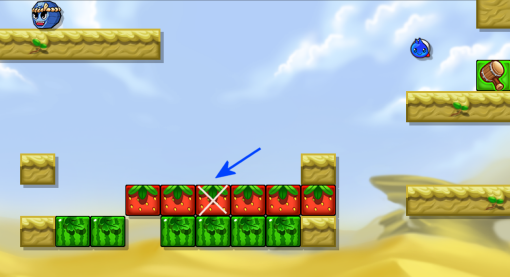 Destroy this block.
Now the monster will break all red blocks.
Hint 6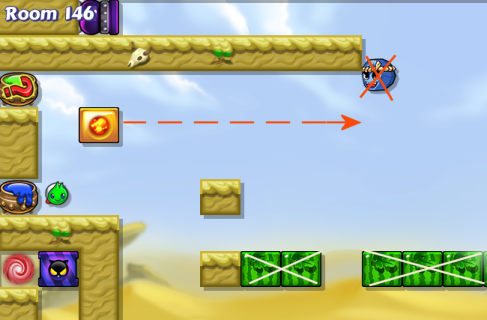 Now do these two things:
1. Shoot the monster with a fireball.
2. Remove the last green fruit blocks.
The rest is obvious.
Mystery
The mystery is hidden in the green color pot.
Break it with a hammer.