Hint 1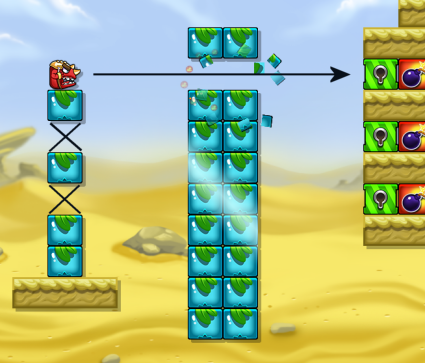 The firebreather has to shoot these 3 rows.
Remove the marked blocks to prepare him
for the right positions.
Hint 2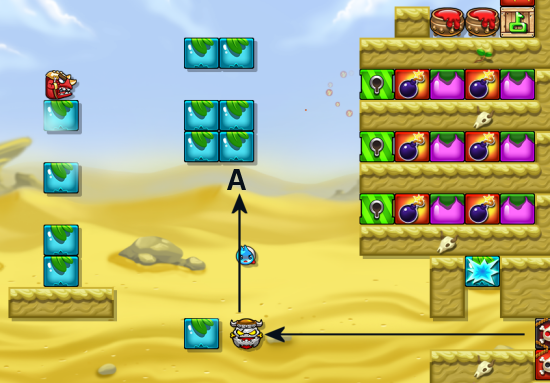 Get the stonehead monster to position 'A'.
This way he can destroy one cyan block on the left.
Hint 3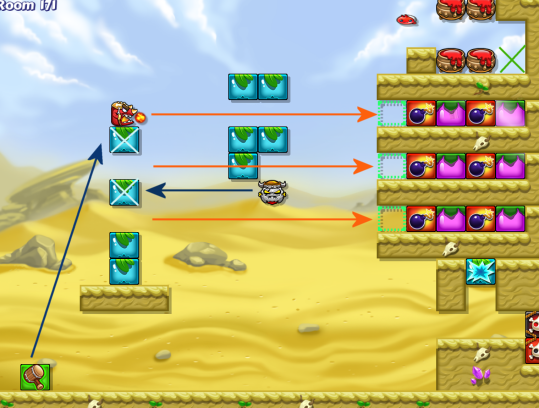 Drop down the firebreather to the 2 rows.
One block will be destroyed by the stonehead.
One block can be removed using the green hammer.
Mystery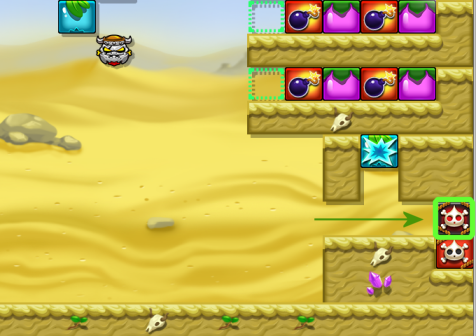 The mystery can be found under this skull block.