Hint 1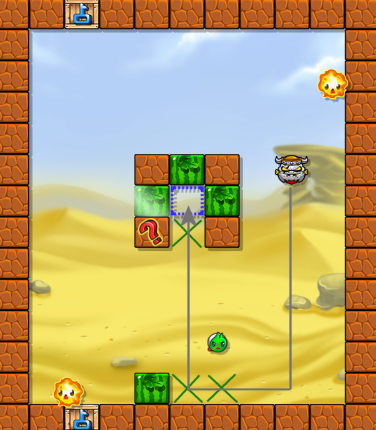 Break these 3 green blocks.
Then guide the stonehead to the center.
Hint 2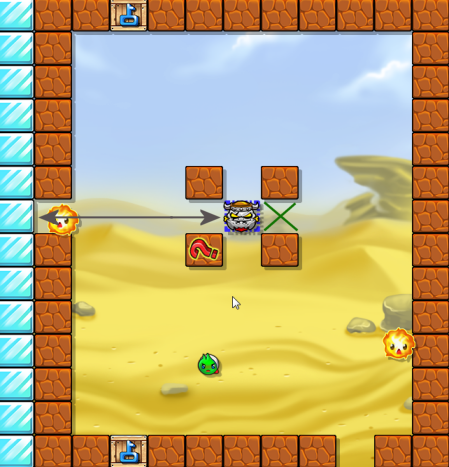 Make the stonehead break a stone on the left.
Then guide him back to the center.
He will break the marked green block.
Wait until both flame monsters are destroyed by the ice.
Hint 3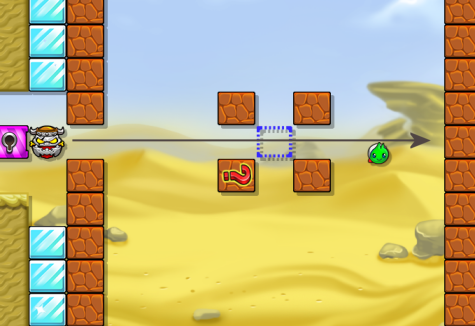 Guide the stonehead to the right side.
Hint 4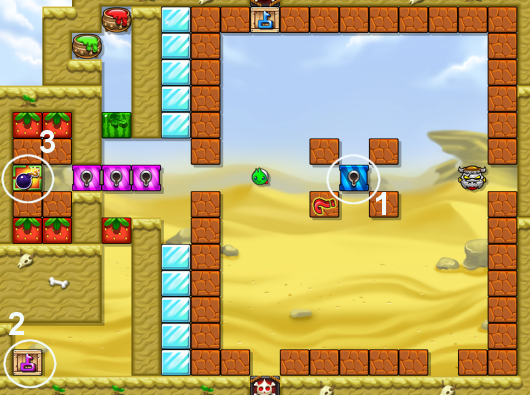 1: Lock the stonehead's path with blue lock.
2: Get the pink key.
3: Make the stonehead bump into the bomb.
Mystery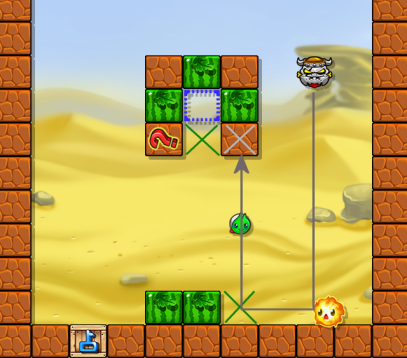 Break these two green blocks.
Then make the stonehead break the marked stone.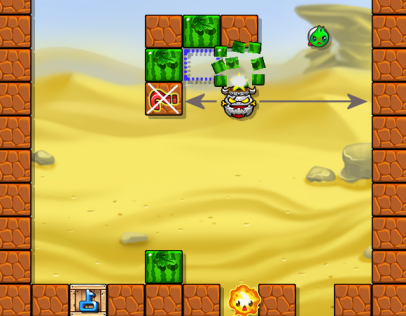 The stonehead must go up one step.
Then he can be used to smash the mystery block.