Games for PC
Games for Mac
iPhone/iPad games
Games for Android
Free games
Christmas Games
Game hints

Mousie - Level solutions

Solutions for the other levels of Mousie can be found here.
Go back to the Mousie solutions page.
Level 5 (Tricky) - Solution for the game Mousie
Level solution for level 5 (Tricky).

1. Start by pushing the big block into the hole.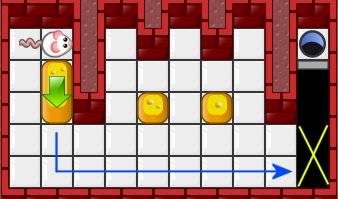 2. Use the two small ones to reach the exit.