Games for PC
Games for Mac
iPhone/iPad games
Games for Android
Free games
Christmas Games
Game hints

Mousie - Level solutions

Solutions for the other levels of Mousie can be found here.
Go back to the Mousie solutions page.
Level 11 (Tricky) - Solution for the game Mousie
Level solution for level 11 (Tricky).

1. This level takes quite some door-pushing.
First try to bring them to this position.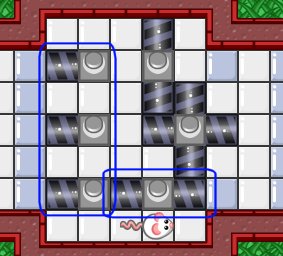 2. Do the same with the other door.
If you've done everything right, you can go through the door to the right.