Mousie - Level solutions

Solutions for the other levels of Mousie can be found here.
Go back to the Mousie solutions page.
Level 14 (Tricky) - Solution for the game Mousie
Level solution for level 14 (Tricky).

In this level you've got to turn the doors in a clever way, to get past the cheese blocks.

1. Bring the two blocks to this position. Move the big one to the left.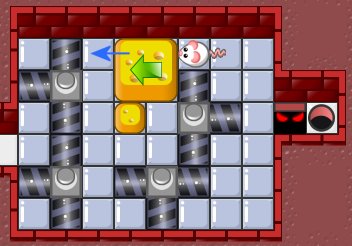 2. Move the small one to the door and then try to push it down one field.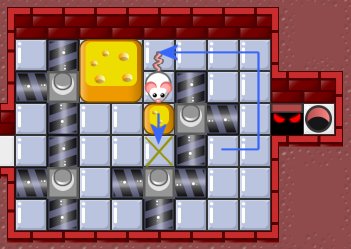 3. Next push it to the left a bit.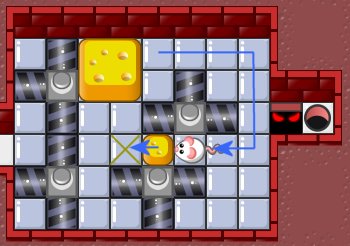 4. Now it's possible to push the small cheese to the exit hole.