Games for PC
Games for Mac
iPhone/iPad games
Games for Android
Free games
Christmas Games
Game hints

Adicting games : Summer Bound - solution of room 8.

You can download the adicting game here: Summer Bound.
Or go back to the solutions page.


Why is adicting spelt wrong? It should be addicting, you know.
It's an experiment.
I am trying to find out how many people find this page by spelling the word wrong.

Room 8 - Solution for Summer Bound
Solution for level 8 of the game Summer Bound.

1. Destroy the marked cyan blocks.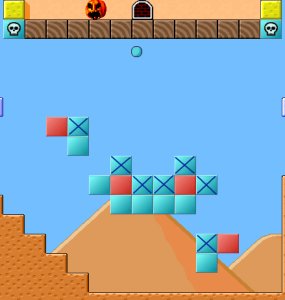 2. Release the pumpkin using the bomb when he's coming from the right.
He will fall down and smash all red blocks.