Games for PC
Games for Mac
iPhone/iPad games
Games for Android
Free games
Christmas Games
Game hints

Classic gaming action - solution of room 17.

You can download the classic game here: Summer Bound.
Or go back to the solutions page.
Room 17 - Solution for Summer Bound
Solution for level 17 of the classic game Summer Bound.

1. Change your color to red and destroy the first block.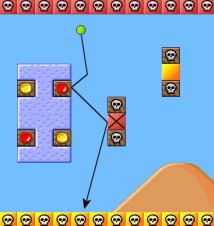 2. Go up, change to yellow and smash the next block.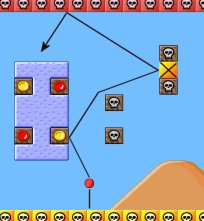 3. Go to the left removing the yellow block. Go down and change to red.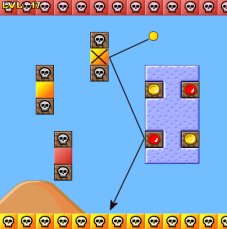 4. Remove the last red block while going back up. Change to yellow.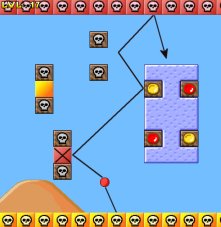 5. This is how you can get the last block.