Games for PC
Games for Mac
iPhone/iPad games
Games for Android
Free games
Christmas Games
Game hints

Free action games - room 20 of Summer Bound.

You can download the action game here: Summer Bound.
Or go back to the solutions page.
Room 29 - Solution for Summer Bound
Solution for level 29 of the puzzle action game.

Solution for PC Version

Push the apple to the right while going down.
Destroy the two marked blocks on the left before the pumpkin arrives there.
This is a lot easier if you use the THRUST key (space,shift or ctrl) for extra speed.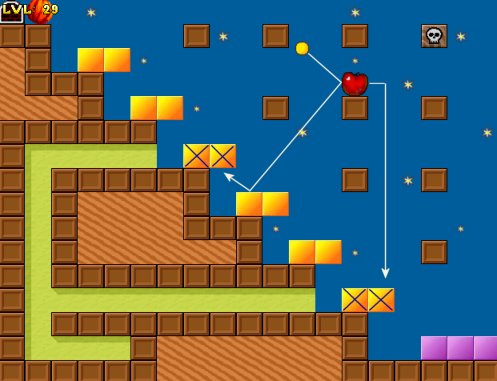 Solution for Android Version

Remove the marked purple blocks.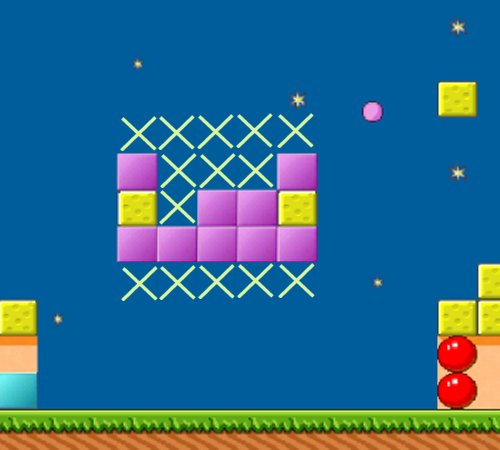 Take the green color and release the two monsters.
One's got to roll left.
One's got to roll right and fall down.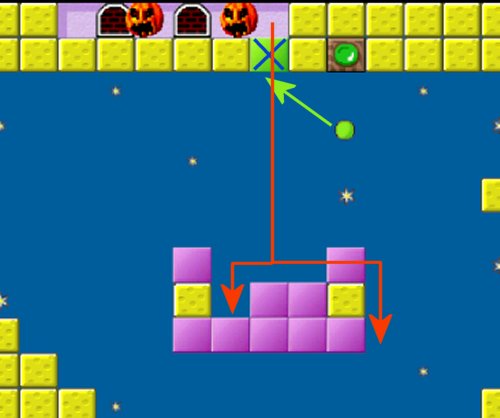 The right monster will destroy 2 marble bombs.
The left monster stays locked in this place.
Now you can reach the cyan color.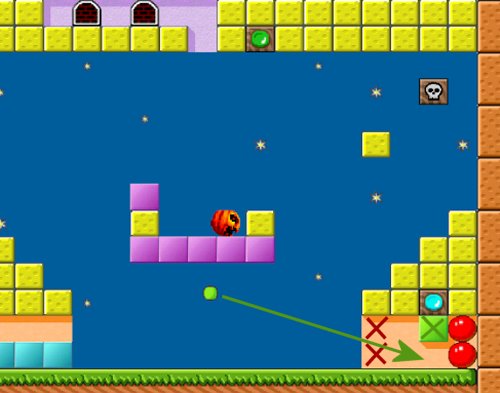 Destroy the 3 cyan blocks on the left.
Then take the heart and release the monster so that it's going to the left.
The monster will destroy the blue block.
Finally remove all remaining purple blocks.