Games for PC
Games for Mac
Free games
Christmas Games
Game hints

Free puzzle games - solution room 9 for Summer Bound.

You can download the free puzzle game here: Summer Bound.
Or go back to the solutions page.
Room 9 - Solution for Summer Bound
Solution for level 9 of the free puzzle game.

1. Take the heart.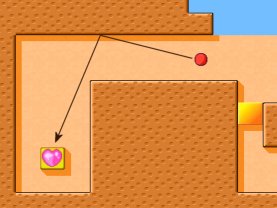 2. Use the heart to break the wooden block.



3. Change your color to yellow and destroy the marked block.