Games for PC
Games for Mac
Free games
Christmas Games
Game hints

Logic puzzles - the game Summer Bound, room 5 solution.

You can download the free logic puzzle game here: Summer Bound.
Or go back to the solutions page.
Room 5 - Solution for Summer Bound
Solution for level 5 of logic game Summer Bound.

1. First take the yellow color and remove all yellow blocks.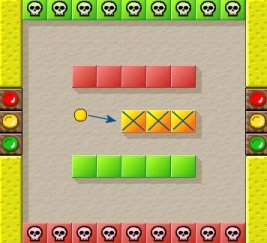 2. Bounce up to the green skulls.
Take the red color while going up. Remove all red blocks.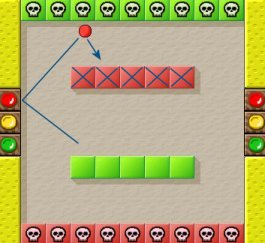 3. Go down and take the green color. Smash all green blocks from below.