Games for PC
Games for Mac
iPhone/iPad games
Games for Android
Free games
Christmas Games
Game hints

Solution room 29 of Christmas Bound game.
You can download the Christmas adventure here: Christmas Bound.
Or go back to the solutions page.
Room 29 - Solution for Christmas Bound
Level solution for level 29.

1. Release the two ladybugs. Try to separate them like in the picture.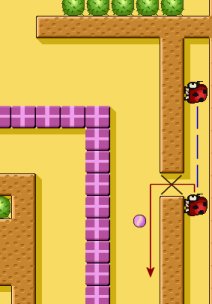 2. Wait until the first bug has gone upwards.
Then remove a parcel so that the second bug will wander to the cactus.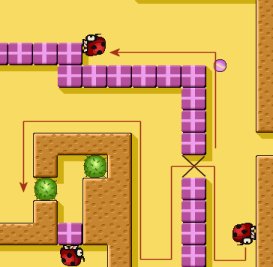 3. Release the next two bugs.
Again guide the first bug upwards and the second one to the left.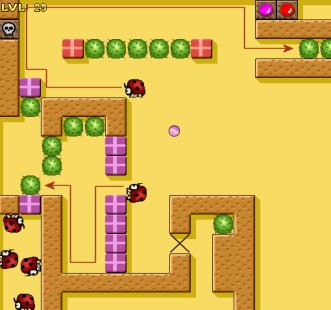 4. Release the four remaining bugs.
They will destroy all cacti on the upper right corner.
Now you can get the red color.