Games for PC
Games for Mac
iPhone/iPad games
Games for Android
Free games
Christmas Games
Game hints

Christmas fun and games with room 26 of Christmas Bound
You can download the free game here: Christmas Bound.
Or go back to the solutions page.
Room 26 - Solution for Christmas Bound
Level solution for level 26.

1. Wait beside the apple until the ladybugs are about to walk to the left.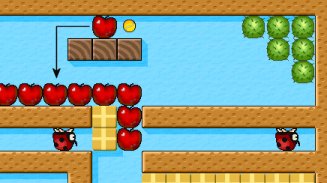 2. Push down the apple. Both bugs must survive. Both must be walking to the left.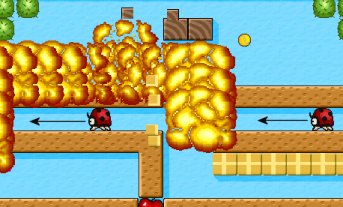 3. Quickly move down and remove the four marked parcels before the bug reaches them.
You can hold SHIFT, CTRL or SPACE to move fast.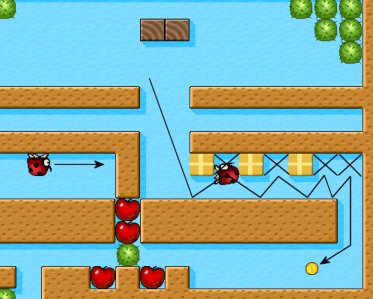 4. Now the left bug will reach the apples before the right bug.
This way the right bug can survive.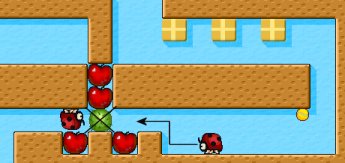 5. It will walk to the left releasing the last parcel.