Games for PC
Games for Mac
Free games
Christmas Games
Game hints

Solution room 15 of Christmas Bound game.
You can download the free game here: Christmas Bound.
Or go back to the solutions page.
Room 15 - Solution for Christmas Bound
Christmas game downloads - Solution for level 15.

1. Dig down through the red presents. Then release the pumpkins.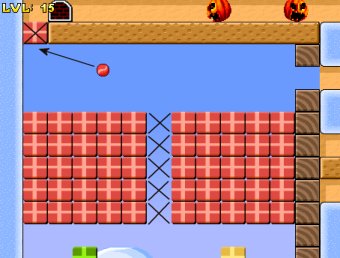 2. The pumpkins will fall down and destroy the skulls.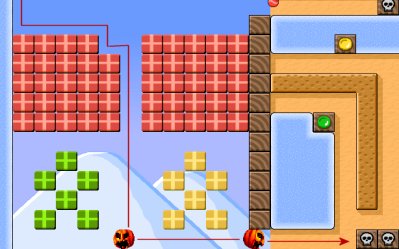 3. Now you can reach the yellow and green color changers.