Games for PC
Games for Mac
iPhone/iPad games
Games for Android
Free games
Christmas Games
Game hints

A Christmas present for all fans of puzzle action games.
You can download the free game here: Christmas Bound.
Or go back to the solutions page.
Room 19 - Solution for Christmas Bound
Level solution for level 19.

1. Change your color to yellow.
Go up and hit the marked Christmas present from the side.
Then remove the remaining yellow presents as shown in the picture.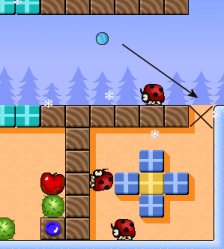 2. Try to bring the two bugs to walk in a circle around some parcels.
In the meantime the first bug will destroy the cactus next to the yellow color changer.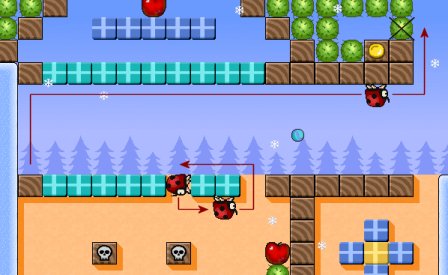 3. Push down the apple bomb to kill the two bugs.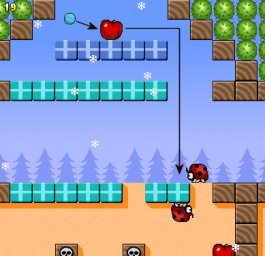 4. If one bug survives you can get rid of it by removing the parcel next to it when the bug is going down.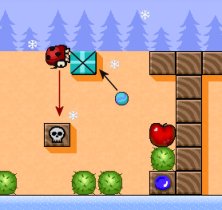 5. Take all cyan Christmas parcels.
Now you can change your color to blue and yellow and remove all remaining parcels.