Games for PC
Games for Mac
Games for Android
Free games
Christmas Games
Game hints

Christmas Bound. A free Christmas video game for your PC.
You can download the free game here: Christmas Bound.
Or go back to the solutions page.
Room 2 - Solution for Christmas Bound
Level solution for level 2.

1. Go to the right. Change your color to blue while going down. Take the blue presents from below.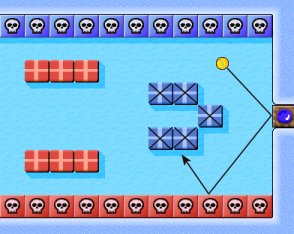 2. Take the other blue parcels on the left side. Then change your color to red while going up.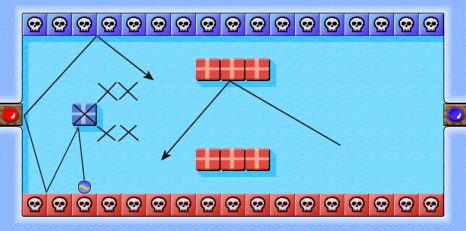 3. Go to the middle of the red presents and remove them one by one.