Games for PC
Games for Mac
Free games
Christmas Games
Game hints

Solution room 24 of Christmas Bound game.
You can download the free game here: Christmas Bound.
Or go back to the solutions page.
Room 24 - Solution for Christmas Bound
Level solution for level 24.

1. Guide the left ladybug to the left pile of cacti.



2. Guide the right ladybug to the right cacti.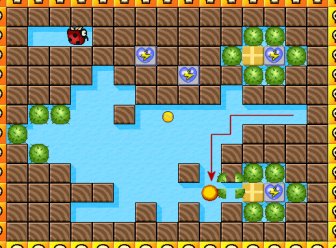 3. Guide the upper ladybug to the upper pile of cacti.