Games for PC
Games for Mac
Free games
Christmas Games
Game hints

Downloadable Christmas games - Christmas Bound
Find the downloadable game here: Christmas Bound.
Or go back to the solutions page.
Room 4 - Solution for Christmas Bound
Level solution for level 4.

1. Push down the right apple bomb.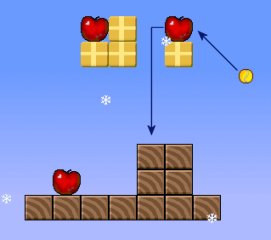 2. Push down the left apple to get a flat surface.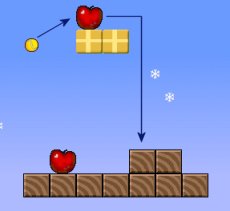 3. Now you can drop the apple on the pile of red bombs.
Finally drop the left apple on the three red parcels and the level is solved.