Games for PC
Games for Mac
Free games
Christmas Games
Game hints

Funny Christmas games - Solution room 6 Christmas Bound.
You can download the free game here: Christmas Bound.
Or go back to the solutions page.
Room 6 - Solution for Christmas Bound
Level solution for level 6 of the funny Christmas game.

1. Go down to the blue color changer before the ladybug can drop a bomb on it.
Keep the SHIFT, CTRL or SPACE key pressed to move fast.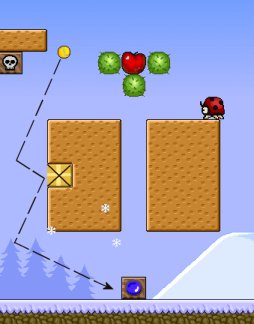 2. Drop down the bomb on the right, then the one on the left.