Games for PC
Games for Mac
Games for Android
Free games
Christmas Games
Game hints

Solution room 8 of Christmas Bound game.
You can download the game for Christmas here: Christmas Bound.
Or go back to the solutions page.
Room 8 - Solution for Christmas Bound
Level solution for level 8.

1. Take one heart and smash the wood block with it.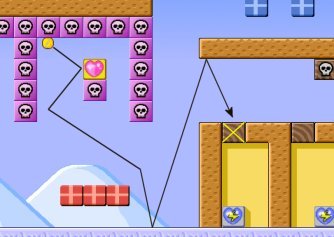 2. Take the power heart and break a tunnel through the wood blocks.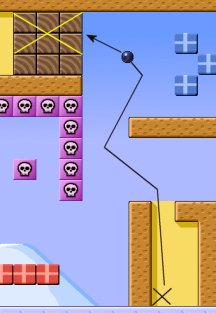 3. Get the second power heart. You need it to remove the five blue blocks.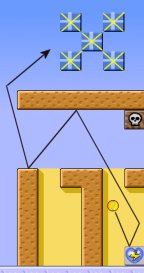 4. Now you can change your color to red/green and destroy the remaining blocks.