Games for PC
Games for Mac
iPhone/iPad games
Games for Android
Free games
Christmas Games
Game hints

Santa Claus games - Bring back the stolen parcels to Santa Claus.
Save Christmas and download the game here: Christmas Bound.
Or go back to the solutions page.
Room 27 - Solution for Christmas Bound
Level solution for level 27.

1. Take the power heart.
Use it to destroy five wood blocks on the right.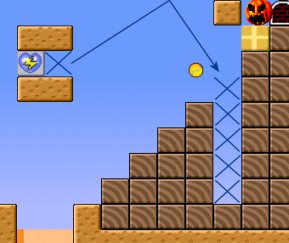 2. Release the right pumpkin.
Quickly move to the left and release the other pumpkin.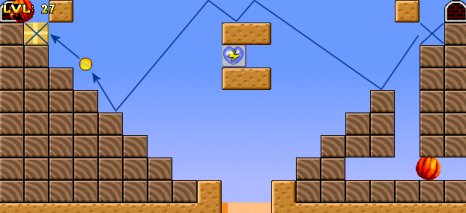 3. Both pumpkins must reach the bottom at the same time.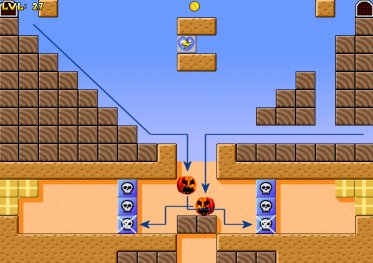 4. The pumpkins will break a hole into the blue skulls.
Now you can reach the yellow Christmas parcels.