Games for PC
Games for Mac
Games for Android
Free games
Christmas Games
Game hints

Solution room 30 of Christmas Bound game.
You can download the free game here: Christmas Bound.
Or go back to the solutions page.
Room 30 - Solution for Christmas Bound
Level solution for level 30.

1. Destroy the middle parcel on the right and on the left.
Bounce back up and go into the hole on the left side.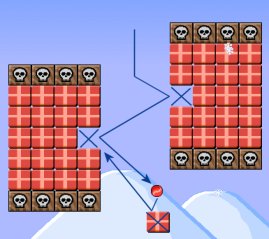 2. Remove red parcels until you come to a situation like this.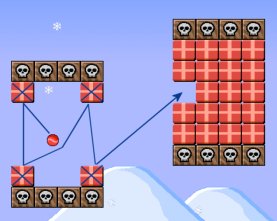 3. Jump to the right and remove the remaining parcels.