Games for PC
Games for Mac
Free games
Christmas Games
Game hints

Winter game - Solution room 7 of Christmas Bound game.
You can download the free winter game here: Christmas Bound.
Or go back to the solutions page.
Room 7 - Solution for Christmas Bound
Level solution for level 7.

1. Take the pink heart and destroy one parcel with it.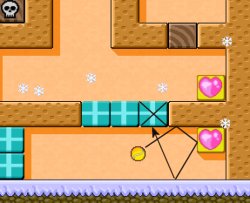 2. Use the second heart to break the wooden block.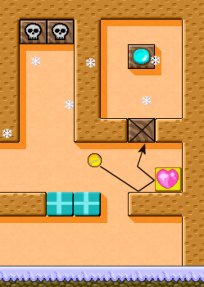 3. Now you can change your color to cyan and take all parcels.