Hint 1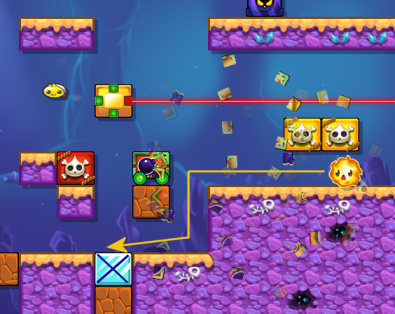 Destroy the barrier with the laser.
Now the flame will melt the ice block.
Hint 2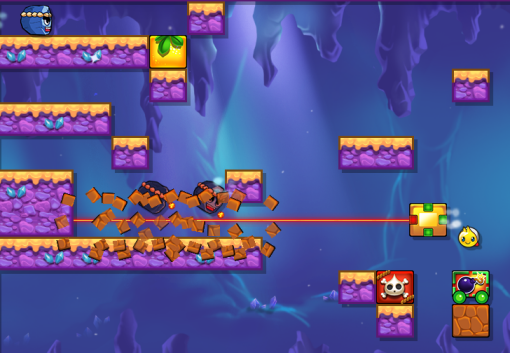 Next release 2 monsters on the left.
Then kill them with the laser.
Hint 3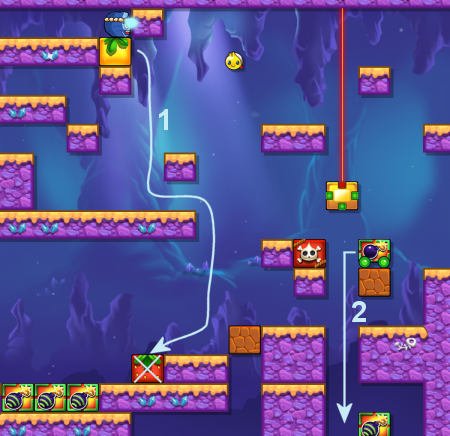 1. Release the last monster on the left.
It will destroy the red strawberry.
2. Drop down the bomb cart to kill the
monster on the left.
Mystery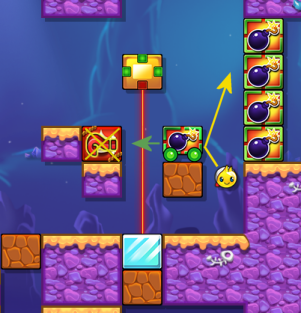 Push the bomb cart to the left into the
laser while going up.
The explosion will break the red skull block
containing the mystery.