Hint 1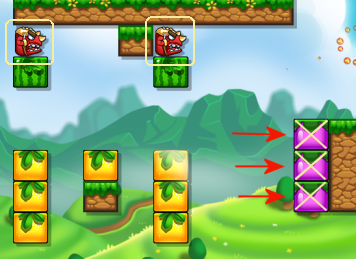 These 2 firebreather must destroy the 3 purple fruit blocks.
Hint 2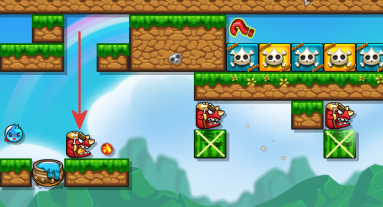 Make this firebreather fall down. He will shoot the green fruit and the 2 firebreathers will fall down.
Hint 3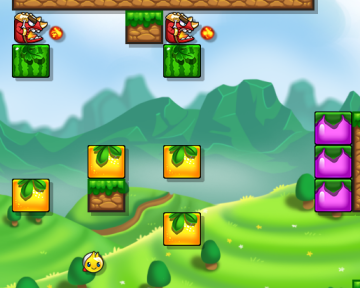 This pattern showns the yellow fruit blocks that should remain,
before the 2 firebreathers are released.
Mystery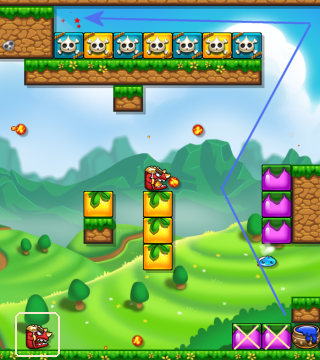 One firebreather is used to destroy the two purple fruit blocks blocking the blue cauldron.
Get the blue color before the firebreather is destroying the cauldron, too !