Hint 1

The flame monster must be locked in a
path around one fruit.
At the bottom of the room.
Hint 2

Release the rolling skull monster.
The flame monster will kill it.
Hint 3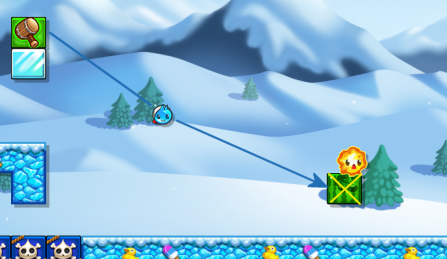 Use the hammer to break the remaining
green fruit.
Hint 4

Here go right only breaking yellow
fruit blocks from the upper row.
Hint 5

Remove all remaing yellow blocks
while going back to the left.
Mystery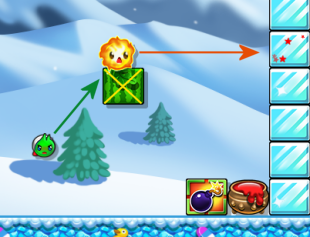 Lock the flame monster in a path around
one green block.
Make it fly to the right by
removing the green block.
The flame can destroy the ice block
which contains the mystery.