Games for PC
Games for Mac
iPhone/iPad games
Games for Android
Free games
Christmas Games
Game hints

Thinking games - Hints for Frozen Fruits 1 - The thinking woman's arcade game

Click to go back to the solutions page.


1. Clear the room like in this picture.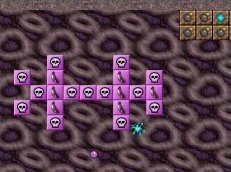 2. Take the bomb right below the cyan color changer.
Smash the marked fruit with it. Be careful not to hit a skull with the bomb.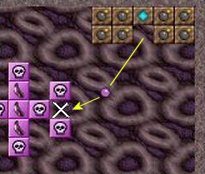 3. Change your color to cyan.
Then use the bombs to bust the remaining purple eggplant bricks.
The purple skulls won't harm you cause you are cyan.
Just don't touch them after having taken a bomb.