Games for PC
Games for Mac
iPhone/iPad games
Games for Android
Free games
Christmas Games
Game hints

The ball puzzle game Frozen Fruits 2 - Smash bricks with your ball.

Click to go back to the solutions page.


Level design by Skip Bell.

1. Remove the red fruits. Then use bombs to break the two marked blocks.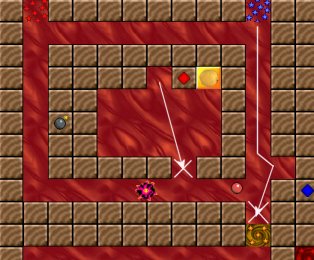 2. Go down and use the bomb to break a hole to get access to the yellow fruits.
Change your color to green and enter the blue teleporter.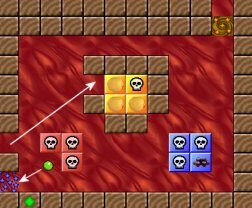 3. Remove all green fruits. Then go up using the green teleporter.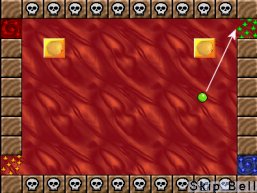 4. Bomb your way to the yellow color changer.
Now you can change your color to yellow and blue and solve the rest of the room.