Games for PC
Games for Mac
iPhone/iPad games
Games for Android
Free games
Christmas Games
Game hints

Balls game - Frozen Fruits 2 - Bust all fruit bricks.

Click to go back to the solutions page.


Level design by Michael E. Burlison.

1. Take a bomb and destroy the block beside the red apples.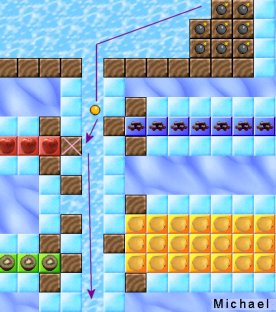 2. Go down and take cover between the wooden blocks.
Then go up and remove the red apples.
It's wise to keep the THRUST key pressed (space,shift or ctrl).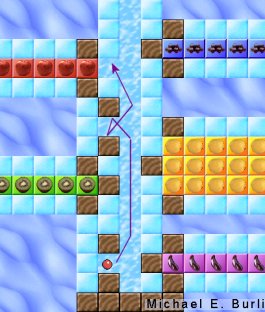 3. Change your color to blue, take the next bomb and destroy the bock beside the blue fruits.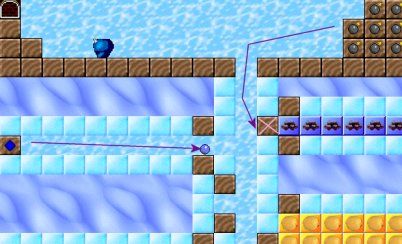 4. Repeat this until you've got all fruits.
Be careful not to get stuck in an ice-deadlock at the last heap of fruits.