Games for PC
Games for Mac
iPhone/iPad games
Games for Android
Free games
Christmas Games
Game hints

A monster room in Frozen Fruits 2 - level solution

Click to go back to the solutions page.


Level design by Yossi Hakmon.

1.Take a bomb and destroy the upper-most color switch on the right.



2. Destroy the colorless blocks then use the second bomb on the left side.
Smash the colorless blocks in the left cave and take the blue color.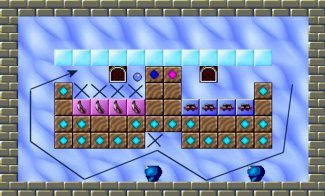 3. Go to the right side again on top of the room (Don't lose your blue color).
Enter the cave with the blue fruits and destroy them.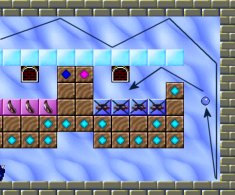 4. Take the purple color. Then go to the left again and smash the purple eggplants.