Games for PC
Games for Mac
iPhone/iPad games
Games for Android
Free games
Christmas Games
Game hints
Frozen Fruits 4 - screenshots from the full game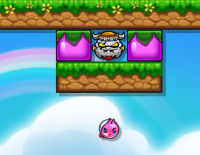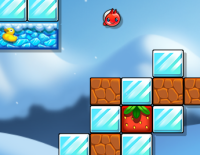 File size 27 MB
for Windows PCs

Click on this button to download the demo version.
It's kind of a miniature Frozen Fruits game with 15 new levels.

The full game has over 180 levels.
Download it immediately after your purchase.

$15

(+ VAT)
About the game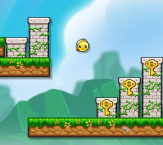 Kurt Martin is standing in front of 180 fruit storage chambers. They belong to the vegetarian aliens who have invaded Earth. Kurt has got to clean them of every piece of fruit, so that the invaders run out of food.

Every solved room will gain him a key. With these keys he can unlock new areas of the game world.
Dexterity and logical thinking are needed to solve the rooms.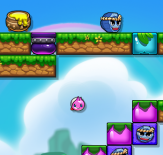 The game is about breaking colored fruit blocks. You can only break those which have your color. There are skulls which will kill you when they have the same color. By touching cauldrons the hero of the game can change his color.

Monsters guard the rooms. Sometimes you have to trick them to open passages which otherwise would be inaccessible.
Several items have to be used in a clever way. For example explosives can be used to blow up barricades.
Info for Windows 10
In case you encounter this warning when starting the .exe file,
please click on More info the Run anyway.